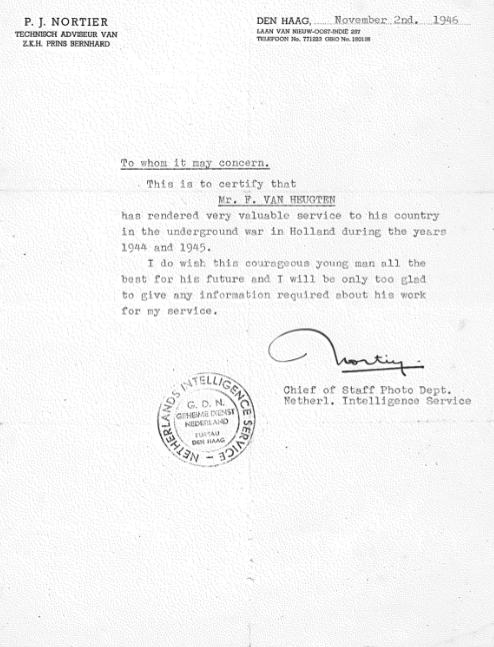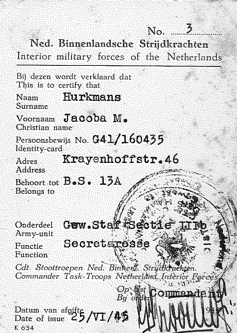 These documents are letters of commendation and praise by the Dutch government and the department of the Dutch Interior Forces given to both of my parents after the war, thanking them for their service to their country. My mother is identified as having been a courier, my father commended for his courage in the service of his country. When my father was trying to get into the United States in 1945, he used these letters to add to his dossier given to Immigration and also sent them out to possible future employers.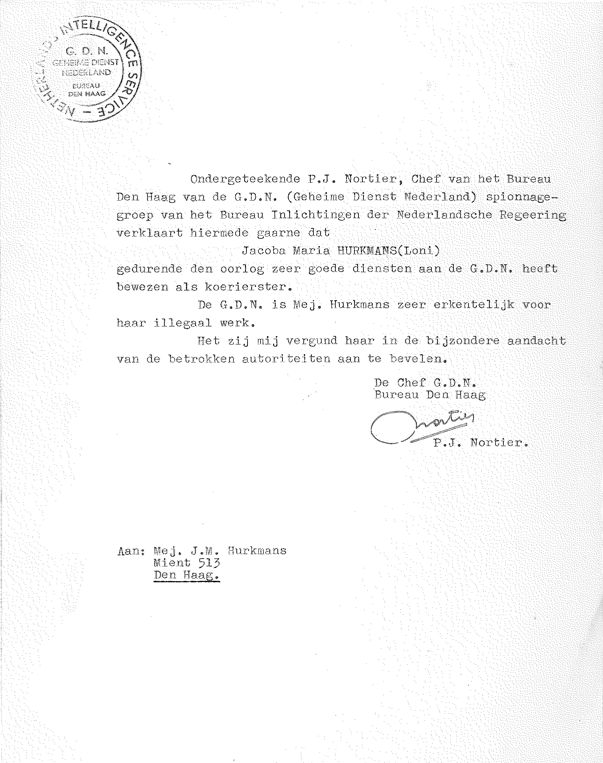 My mother told me that while the war was the most horrible thing she had ever experienced, it was also the most exciting time in her life. I don't believe she felt that way about anything else, like so many who survived World War II. When I was studying the Dutch Underground in college, she told me many stories of the boys she had known who were killed by the Nazis, Jewish friends who disappeared and how, in the last year of the war, she rode her bicycle on wooden wheels because there was no rubber. Every time she spoke of the friends she had lost, she cried. "What a waste," she always said, shaking her head.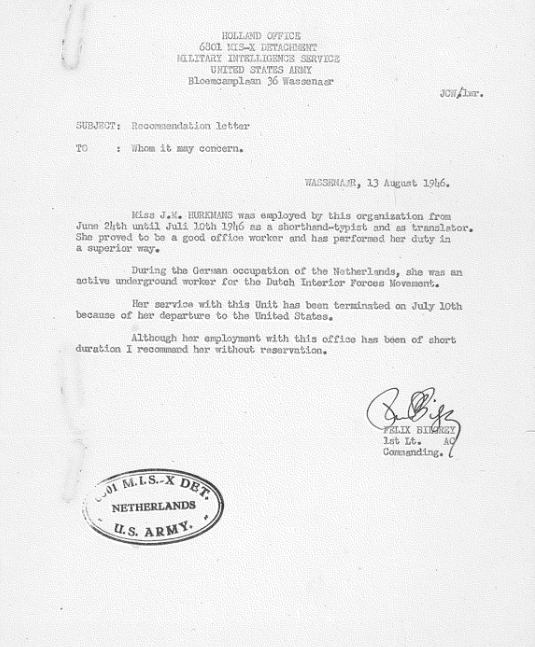 My father would simply not talk about the war – not what he did in it, not about his family or friends, nothing. I think it was too painful for him. He said it was over and done with and he didn't want to ever think of it again. For the rest of his life, however, he read everything written on World War II. He never forgot.